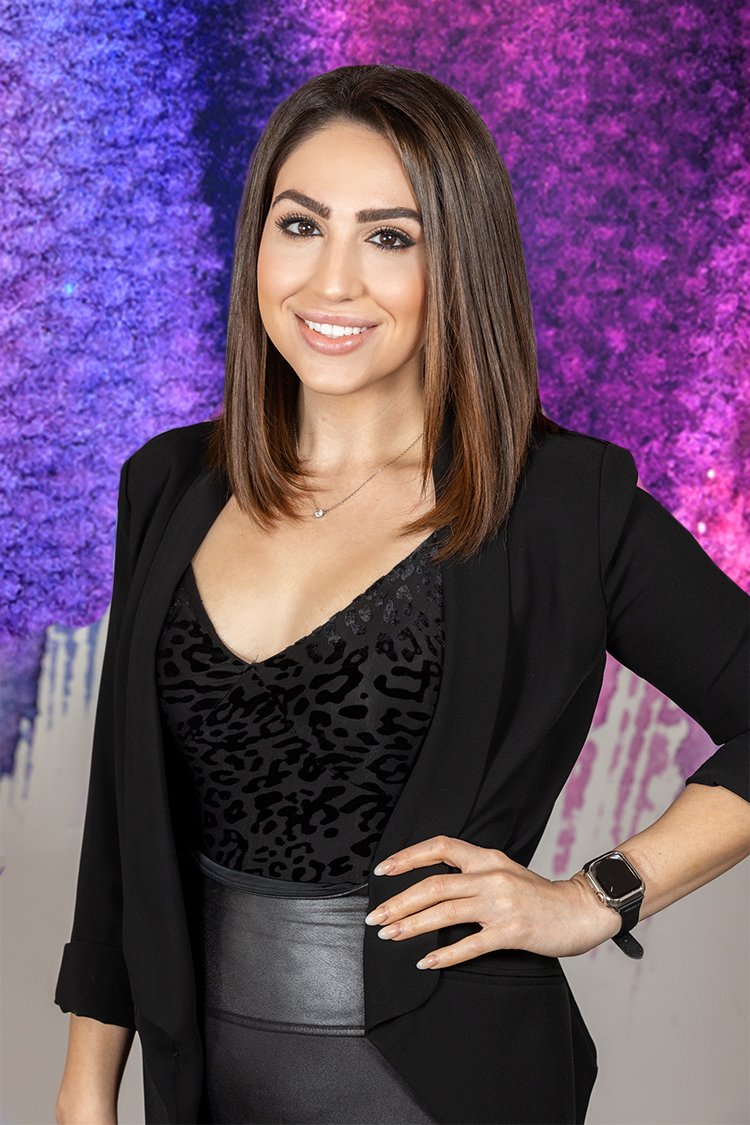 Sezen's Hours
Sunday – OFF
Monday – 11am – 6pm
Tuesday – 10am – 7pm
Wednesday – 10am – 3pm
Thursday – OFF
Friday – 10am – 7pm
Saturday – 10am – 6pm
"I go above and beyond to achieve the desired look for my clients."
Sezen Altas of Loudoun County, Virginia, received her formal hair and makeup education at Monroe Technical Center in Leesburg, Virginia. However, her actual education began long before this. At the age of 14, Sezen trained under the tutelage of her aunt, Nese Altas, owner of Current Salon and Color Bar in Ashburn, Virginia. This helped her very early on develop her skills and identify services within the industry that she wanted to specialize in.
Sezen has become a natural at creating the style or cut her clients desire. She is also a highly skillful color specialist, with considerable experience in Ombre. She is certified in Keratin Complex as well. As a result of Sezen's talents and warm personality, Sezen has won the respect and dedication of her many returning customers, and continues to welcome new ones. With the ultimate goal of customer satisfaction, Sezen says, "I never let my clients leave unhappy".
When Sezen is not creating the perfect look for her customers, she enjoys relaxing with her close family and friends in Leesburg, Virginia or at the gym with other co-workers. She also enjoys traveling to Istanbul, Turkey to visit her extended family when she has the opportunity.