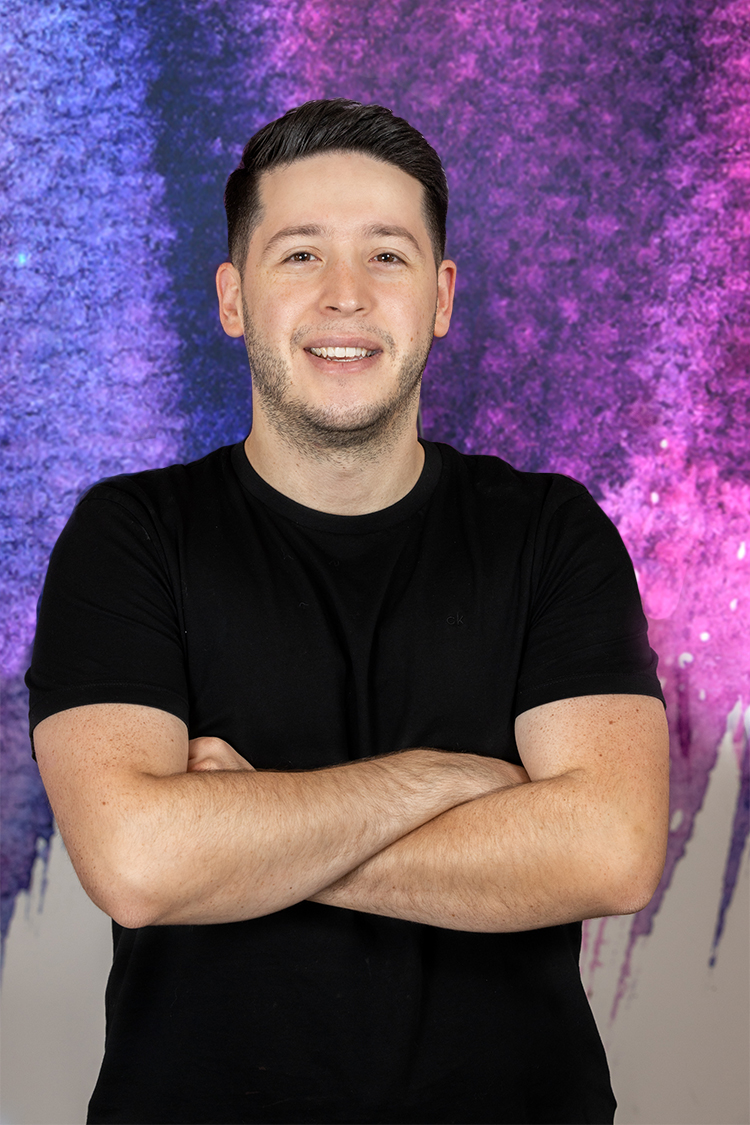 Taygun's Hours
Sunday – OFF
Monday – OFF
Tuesday – 11am – 7pm
Wednesday – 11am – 7pm
Thursday – 9am – 6pm
Friday – 10am – 7pm
Saturday – 10am – 6pm
Growing up with family in the beauty industry, Taygun knew from the time he was a  teenager that he wanted to join their ranks. "Without my two uncles, who are veterans of the beauty industry, I would not be here today."
At the age of 15, Taygun started working with his family.  He received his cosmetology license through the PR Academy at the age of 22. He then began working with hair on his own, fascinated by the "careful balance of precision and creativity" involved in hair transformations.
Prior to joining the Current Salon team, Taygun worked at PR at Partners, where he honed his cutting and coloring techniques. He has made a personal commitment to continuing education, having taken advanced courses in all-around color, high-lift color techniques (including highlighting and balayage), and cutting techniques.
His favorite thing about his work? "Seeing my client's smile after my work is done!"
When he's not providing our clients with incredible hair transformations, Taygun enjoys watching and playing soccer.
---
SPECIALTIES:
Specialized color techniques: "I love taking hair lighter and blonder. There are so many incredible ways to achieve this look. I especially love working with highlighting and Balayage techniques."
Texture treatments, including Keratin and Hair Botox
Professional men's cuts, including fade techniques