Current Salon & Color Bar was recognized as a Top Salon of 2018 in a recent readers poll conducted by Northern Virginia Magazine.
"I'd like to give a big thank you to everyone who took the time to vote for us, and I want to recognize our amazing team for their hard work, talent, and commitment to their craft," said Nese Altas, Owner and Master Stylist. "I see it every day, and it's wonderful to know that others do too."
After five years at its original location in Ashburn, Virginia, Current Salon moved to its new home at One Loudoun in 2017, doubling its previous salon space while also expanding its team and menu of services. In addition to award-winning hairstyles and color treatments, the much-sought-after salon offers permanent makeup, microblading, waxing, threading, Lash Lift & Tint and more.
"We've always been more of a culture than a salon," said Ryan Mallard, Owner and Managing Director. "Our full-service beauty treatments allow our clients to make the most of their visit. We do all we can to give them something to look forward to–and give them something they can't wait to show off."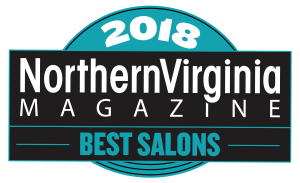 Chosen for their skill, creative delivery, and artistic talent, the stylists at Current Salon are equally as committed to the high level of customer service. "Excellent service and atmosphere," a Google Reviewer stated. "I received information on how to keep my hair the best it could be, followed their advice, and have never felt better about not just my hair but my self-esteem. This has been my go-to salon ever since."
"We've had an unbelievable year so far, and I'd like to think we're just warming up," said Mallard. "We love our new home at One Loudoun and are so grateful for our talented team and our amazing clients who trust us to bring out their best."