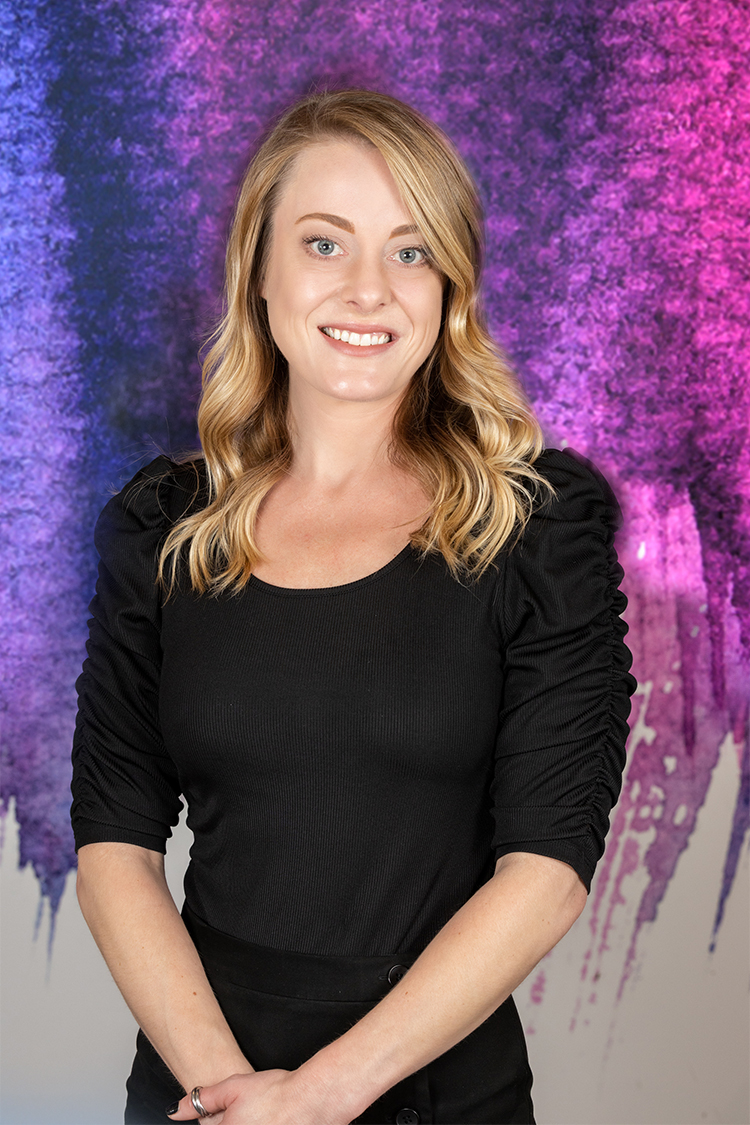 Britney's Hours
Sunday – 10am – 6pm
Monday – 10am – 6pm
Tuesday – 10am – 6pm
Wednesday – 12pm – 8pm
Thursday – 11am – 6pm
Friday – OFF
Saturday – OFF
Following in her grandmother's footsteps, who was styling hair from her home, Britney Wessels knew at a very young age that she wanted to work in the beauty industry. "I was always intrigued by the transformations she could create," said Wessels. Along with Britney, several others in her family have also gone on to have successful careers in the beauty industry.
She studied cosmetology at Scot Lewis in St. Paul, Minnesota, and since obtaining her license has continued her pursuit of ongoing education. Britney began her beauty career as a salon apprentice, gradually working her way up to Master Stylist and Lead Coach. She is also an Aveda color specialist. "Throughout the years, I have taken many advanced classes through Aveda, including Advanced Color Techniques, and classes in cutting techniques, coaching, presentation, business and marketing. Additionally, I have learned the ins and outs of salon operations, how to effectively multi-task, and the importance of customizing the salon experience for each individual guest."
Her favorite thing about her work? "Definitely the amazing relationships I have had the opportunity to build with all of my clients," she said.
When she's not making our clients extra beautiful, Britney can be found reading, watching documentaries or riding a Harley! 
---
STYLE INSPIRATION: 
Her style inspirations include Lupe Voss, creator of Hair Color Magic and Aveda Hair Color Education; Hauns Korpla, Creative Director for Scott J Salons; and Whitney Vermeer, owner of The Aesthetic X Whitney Vermeer and national educator for Baxtar of California.
---
SPECIALTIES:
Color correction: "I love the challenge of what we in our industry call "color correction." This takes place when a client wants a complete color change on previously colored hair, or perhaps they received a disappointing color service elsewhere. I LOVE taking their hair from unsatisfactory to beautiful! I am always thorough in educating each client on realistic expectations and what it will take to reach their desired look."
Soft, blended, natural looking highlights; "I love creating customized color formulations and placement for my clients. I understand the importance of customizing each look based on a client's skin tone, eye color, personal style and lifestyle. It is my job to make sure that I give them a look that they can recreate at home and also fits into their salon maintenance timeline."
… AND — Professional men's cuts — Fashion colors 
---